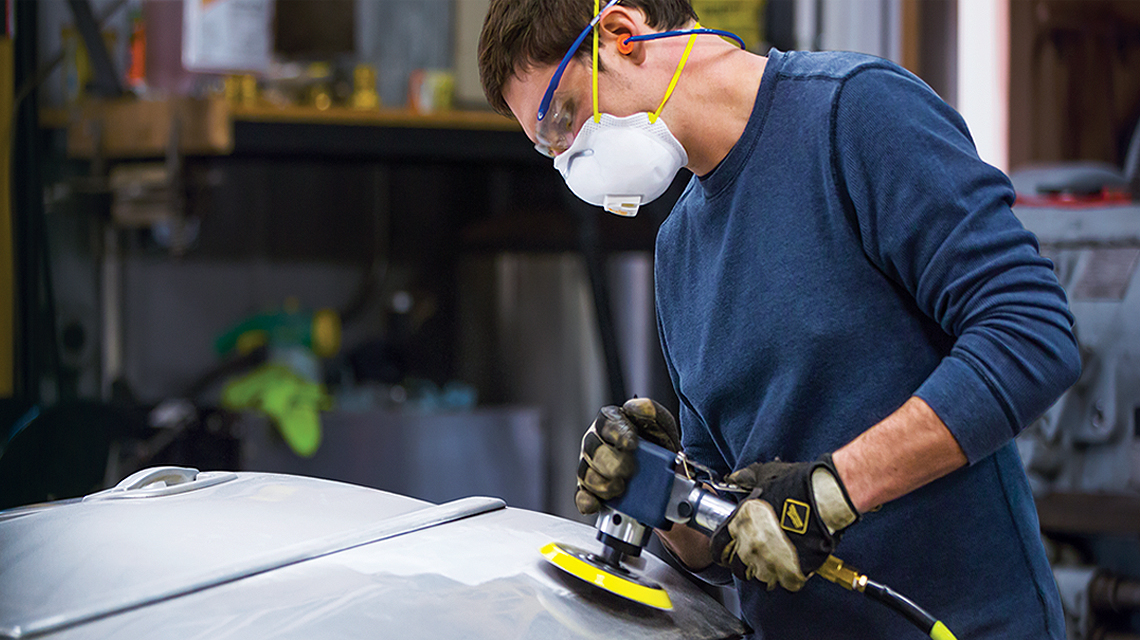 Tools make work easier and faster, and an air compressor is one of the most versatile tools available. Air is a powerful and versatile resource that can help you get the job done quickly. It can be used for a wide variety of projects, from inflating tires to powering tools for automotive or woodwork, or even building a house.
Consider some of the benefits provided by air powered tools:
High power-to-weight ratio contributes to low operator fatigue.
Air tools run cooler and do not generate heat in performing work.
Compressed air is clean and poses no fire hazard or electric shock potential.
Compared to electric tools, pneumatic tools offer numerous advantages, such as:
Flexibility: Air tools can operate in areas where other power sources aren't available, and they can perform a variety of tasks that electric tools cannot.
Cost: Air tools provide low-cost maintenance and operation because they have fewer moving parts and simple design.
Safety: Air tools reduce the danger of electric shock and fire hazard. They also run cooler and cannot be damaged from overloading or stalling.
Campbell Hausfeld offers a wide range of air-powered tools to meet most any repair, maintenance or construction need for the DIY and professional user.
DIY and Professional Air Tools
A key difference between DIY and professional tools is product life expectancy. Professional tools are designed and manufactured to perform in a more demanding environment. Since professional tools must hold up to more frequent use and greater wear and tear, the pneumatic system supporting these tools is also more complex. The higher cost of professional-grade tools typically reflects the inherent durability of these air tools.
DIY tools were designed with the occasional user in mind, however, quality is also important for DIY users. Campbell Hausfeld offers a line of heavy-duty DIY air tools along with a complementary line of air compressors.
Check out our wide selection of air tools to find the air tools you need to get the job done.