Using reclaimed barn wood, this tray adds both form and function to your living space. Incorporate into your decor to keep magazines organized on your coffee table, or save it for special occasions and use it as a serving tray for cocktails.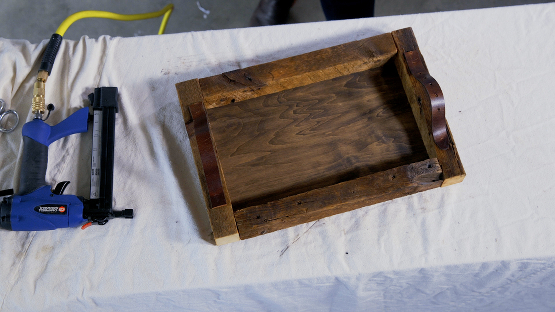 You'll need the following materials for this project: 
2x4 barn wood
¼" plywood
Miter Saw
Table Saw
Air Compressor
Hose
Brad/Staple Nail Gun
Brad Nails and Staples
Framing Nail Gun
Nails
Wood Glue
Measuring Tape
Pencil
Standing Paper
Paper Towels
Foam Paint Brush
Tack Cloth
Wood Conditioner
Stain
Sealer
Paper Towels or Lintless rags
Leather belt
Scissors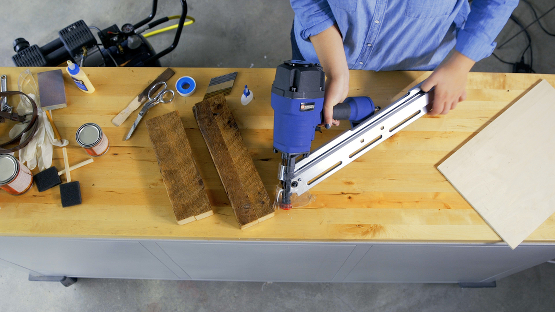 First, cut the 2x4 to the size you want your tray to be. We cut two pieces total using the miter saw, one side 12 inches long and the other side of the 14 1/2 inches long. Next using a table saw, cut them in half longways.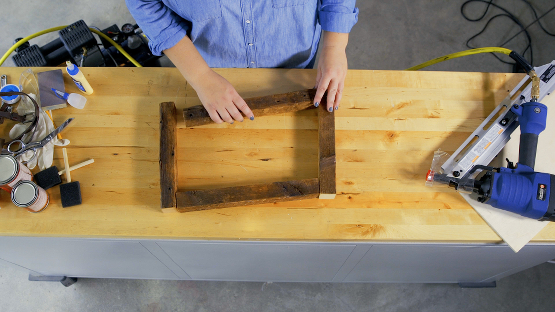 Next, glue and nail the corners together using the Framing nailer, making a butt joint. Be sure the fresh cut sides of the wood are face down so that they are not seen once the tray is finished.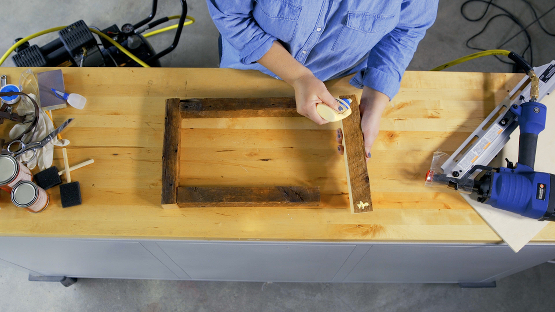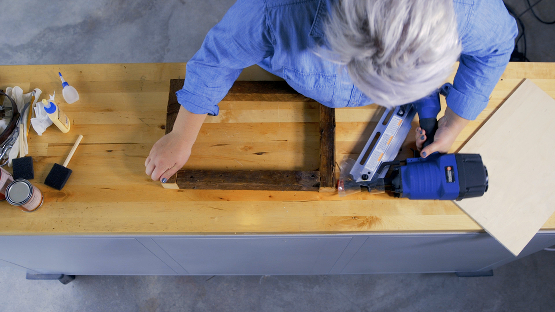 Now you'll prep the plywood base of the tray. Using the table saw, cut the plywood down by 1/4 inch on all side of your finished tray. 

Sand the plywood using 200 grit paper and remove the dust with a tack cloth. 

Stain the plywood to match the color of your reclaimed barn wood. Remove excess, and allow to try. First, prep with wood conditioner.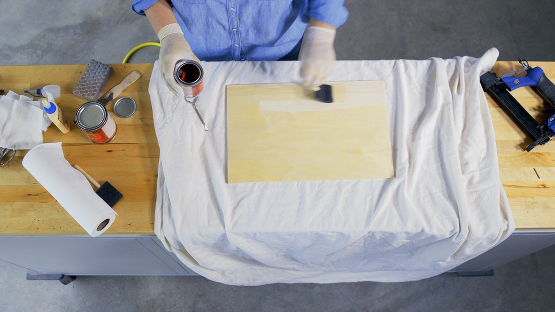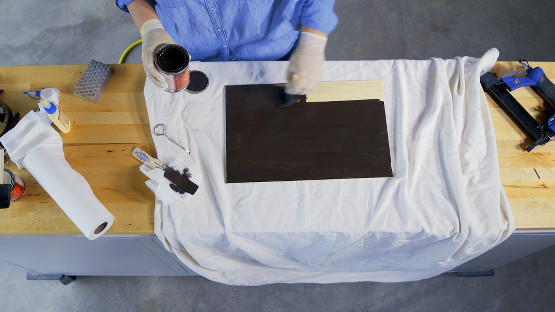 Be sure to get the sides of the plywood, as they'll be visible when the tray is complete.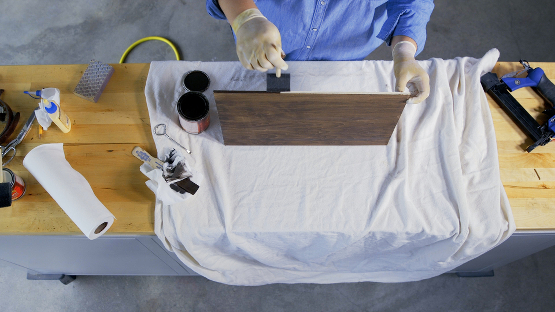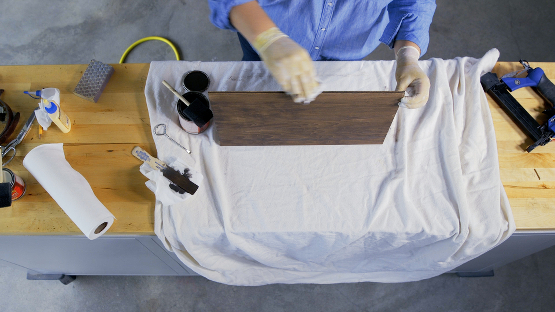 Turn the tray over so the bottom is facing up. Staple the plywood in place using the staple gun.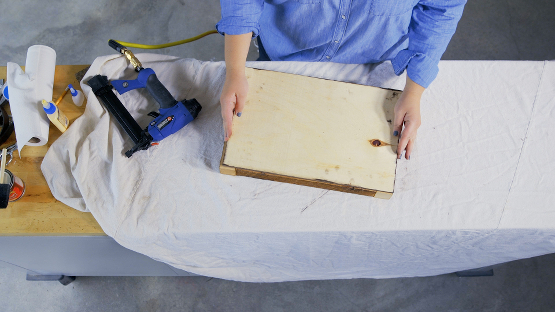 Finally, you're ready to attach your handles. Cut an old down to your preferred handle size, keeping in mind that approximately one inch on either end will lay flat against the tray (to accommodate the staple).