A decorative wood wall is a quick and affordable way to make a dramatic change to the look of any room in your home. Whether you're going for rustic planks or dark high shine, a wood wall adds creative flair — and it's a surprisingly easy DIY project to tackle with your air compressor and some air tools.
First, choose the wall in your home that you want to cover, and take the proper measurements. Then choose the wood that achieves your desired look and style. You can have planks cut to cover the wall space, but you can also find wood plank kits in many styles at most home improvement stores. These kits help make completing a wood wall project a snap.
To create a wood wall, your tool list includes:
Brad stapler with the longest staples available
Saw
Tape measure
Pencil
Speed square
Safety equipment
Before you get started, move any furniture out of the way and remove all outlet covers, trim, nails or other objects from the wall you plan to cover with wood.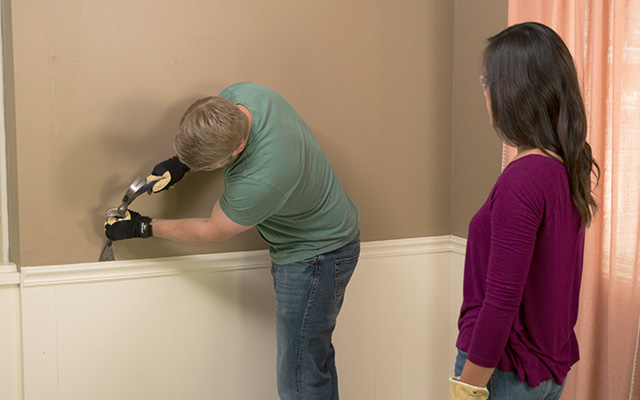 Step one: Frame the bottom and outer edge of the wall with wood planks, so the rest of the project is like filling in a frame.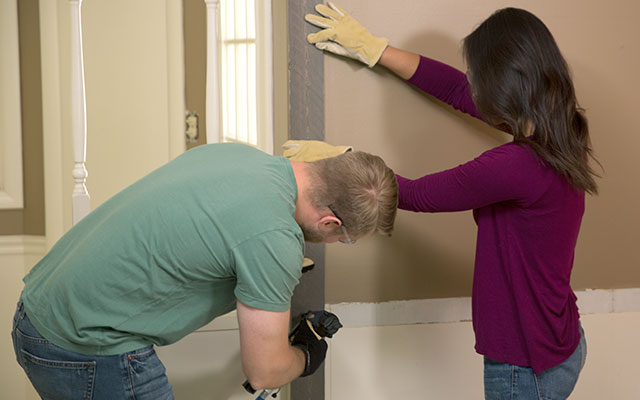 Step two: Begin to add wood planks inside your outer frame. Start in one bottom corner and work your way up. You can stagger the length of the planks in each row to vary the look.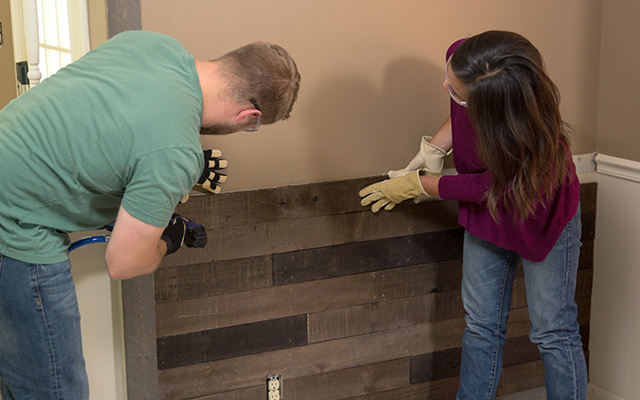 Step three: Be sure to staple the wood planks into the studs. Cut the wood pieces as needed to fit the space, and remember to frequently check your work with a level to be sure everything is straight.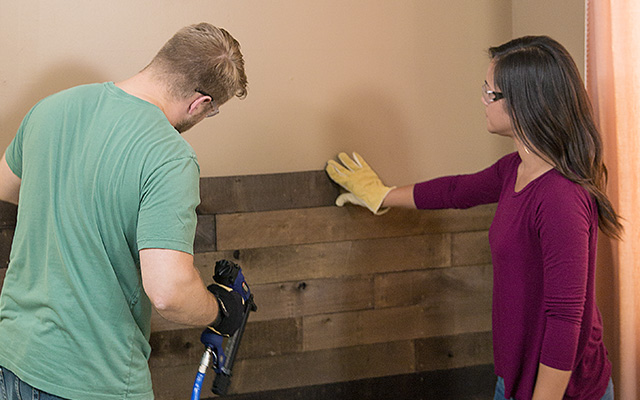 Step four: Once you've filled the entire space with wood planks, you can stain or paint the wall to achieve your desired look — or leave it as is.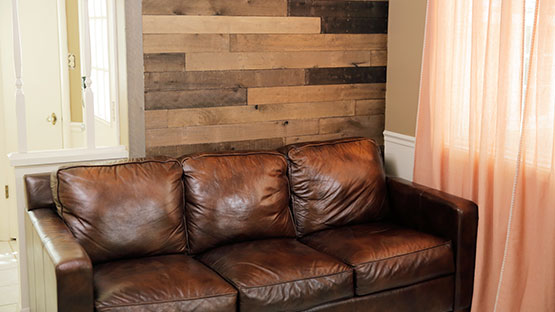 It's that easy! In just a few hours, you can complete a DIY wood wall project and transform the look of your room — then sit back and enjoy your handiwork.