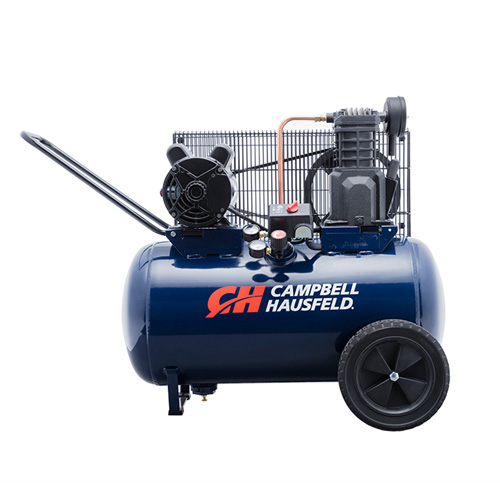 Items:
1
–
3
of
3
, per page
Don't buy this unit. It's made in China and only assembled in the US. It only goes to 100 psi and the engine knocks. Stick with craigslist and buy one that's made in America.

I have owned this compressor for over 5 years now and have used it hard. As with all small compressors you have to wait a minute or 2 for the pressure to build back up if your using a tool that uses a lot of air. I am slowly redoing the body of an old car that needed a lot of work. My air file sander uses the most air but it saves this old guy lots of hand sanding on big panels. Now I am priming the car for paint. The CH LVLP gun kit for roughly $79 works well on my project also although i did have to buy a cheap LVLP gun from HD with a bigger tip for the 2K primer. I have been very happy with my purchase.

Bought this one new and only used it a few times and the motor quit, working. It starts pumping then right away stops. When it stops the motor will not turn at all. If I unplug it for a minute the motor will turn easily by hand but If I plug it in and turn it on same thing runs then stops/and motor will not turn at all like a brake is on. Pretty sad since the whole unit only has pumped up few time in the last year. I could not return it to the store after 90 days and I live out in the country so can't mail it to the factory, so now I have a bad / new bad compressor. I guess I should have kept my receipt and paid a lot of money to send back to the factory which was not possible anyway. I will never buy another one of their products again. I'm on SSI and can't take a loss like this. Do not buy this junk.